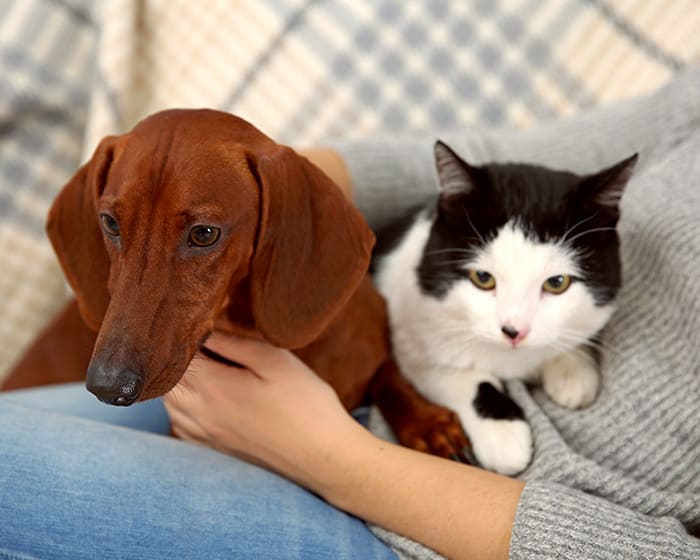 Eye Care for Animals
If your pet has developed a condition that affects their eye or has lost vision due to trauma or other factors, you might be wondering what you can do to help them. 
Our specialty vets are here to talk about all the different ways you as an owner can help your pet navigate their world after losing their sight, and how to effectively take care of them before and after their eye surgery. 
We also share some knowledge regarding administering medications, checking eye pressure, contact lenses for your pet and more.
How to Be Prepared for Your Pet
Knowing how to properly take care of your pet with an eye condition or following surgery can give a lot of owners a huge sense of relief, read through the links below to learn everything you'll need to know to help your pet during this challenging time.